Hard Top
No drilling – simply install this top in the same exact way you install your soft top.
Put the hard top on then take it off and your soft top will function just like before.
It fits the same way the convertible top fits.  Does not rattle or squeak like some tops.
Two metal latches secure the top on to the front windshield frame and two adjustable metal pins secure the back side to the trunk deck.
NOTE:  Size of wood crate container with Top inside: 60″ x 52″ x 22″ at 185lbs.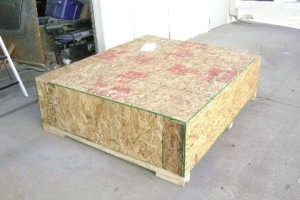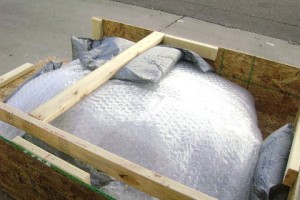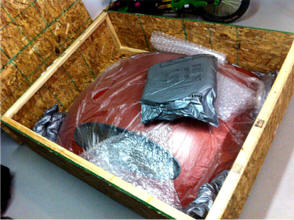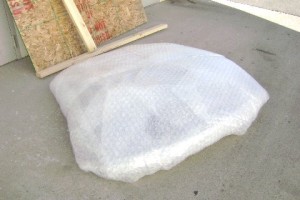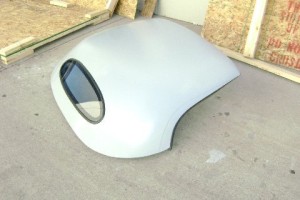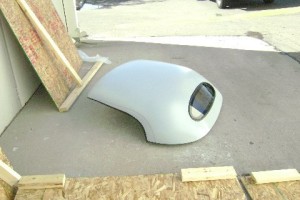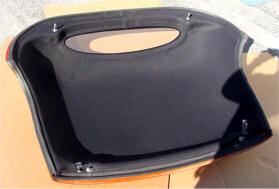 "The weatherstrips on the Gen 1 Hardtops are just glued onto the Hardtop over the door glasses. The Gen II versions have a plastic Channel that is screwed into the underside of the Hardtop and then the Gen II Weatherstrips fit (slide) into the channel.Big difference between Gen 1 and II over-the-door-glass Weatherstrips and they won't interchange."
HardTop Adjutments
Adjust the top with it in place and latched down front and back and with the windows up and doors closed. Look at the light coming in under the back between the top and decklid and tighten til that goes away.
Inside nut – 3/8″ flat open end wrench (maybe 7/16″ flat closed end wrench) – tightens top to pin – Always hold still as pin turns (pinches top with middle nut)
Middle nut – 1/2″ open end wrench – tightens pin to the top – use small flat adjustable pliers to hold bottom nut
Bottom pin nut – 9/16″ open end wrench – adjusts pin height thru decklid – top up/down – use small flat adjustable pliers to hold middle nut
"The second generation hardtop has the factory seal retainers, which are adjustable, in the door window seal area. The window seals themselves are manufactured by the OEM seal company that produces the 3-piece seal for the convertible top. We just have them produce it for us in one piece. These seal retainers are screwed in place and then the seals are pressed in by hand. If these are not fitting correctly, THEY CAN BE ADJUSTED! The only seal we do not use off the convertible top is the seal that rides on the underside of the hardtop along the deck lid. The factory seal is not beefy enough for the 38 pound weight of our hardtop. We have chosen a D-shape seal from Trim-Lok that may settle over time and the rear pins of the hardtop may loosen up.
There is not a part on this second generation hardtop that cannot be adjusted. These Prowlers have a build tolerance greater than you average production based vehicle. I have every hardtop fit to our Prowler, not some jig sitting on a bench in the shop, but an actual Prowler before they are packaged and sent to you. As the installation instructions included with every hardtop suggest, "THERE MAY BE SOME ADJUSTMENTS REQUIRED TO INSURE A PROPER FIT". These Prowlers are also a convertible based vehicle with a lot of body flex. When installing our hardtop, please do not think that this will cure this body flex. Because of this body flex, at some point the hardtop may need to be readjusted for a tight fit."
Metalcrafters Automotive Enhancements www.metalcrafters.com /
Toll Free: (800) 518-4364